xkcd: Frequentists vs. Bayesians
A little fun, with an upcoming subject of study for me…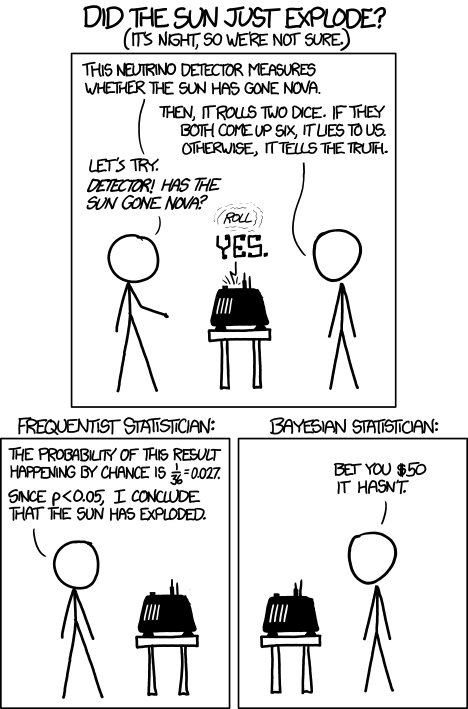 This work is licensed under a Creative Commons Attribution-NonCommercial 2.5 License.
This means you're free to copy and share these comics (but not to sell them). More details.
Posted on Friday, 1:45, November 23, 2012, in Humor and tagged Comics, Math, Randall Munroe, Romance, Sarcasm, Science, Web comics, Webcomic. Bookmark the permalink. 1 Comment.